Hello,
Thanks for stopping by!
I am getting ready for an upcoming weekend retreat so I am trying to organize my supplies...nightmare... but it is fun to find things I have not used in a long time! I am trying to only bring what I will use....I always overpack and this time I am trying to keep it simple! I'll let you know how that goes...lol.
The stamps for today's cards are from Mama Elephant--- wonderful stamps! I recently received 3 sets of the new stamps and they were right on my table waiting to be used! I am pretty sure I am going to get a lot of use from these stamps!
Here is today's sketch from Operation Write Home
And here is my first card:
The sentiment is hard to read in my photo so I took a close up below. I used chalk ink- it gives a nice, soft feel.

And since I am having so much fun with the ME stamps, I decide to play along with their challenge-another sketch challenge- I love them for when I am stuck for creativity- gives me a great place to start!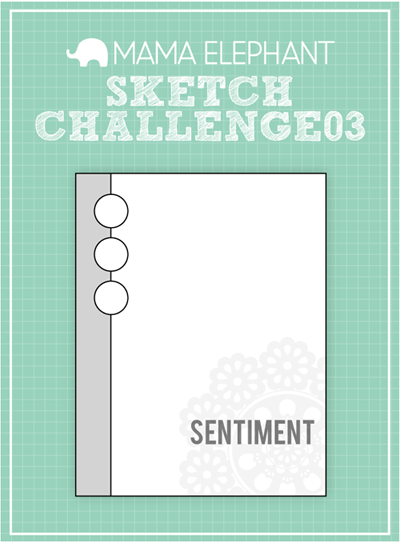 I used my beloved sakura glaze on the 3 hearts to give them some shine- you can see it on the top heart. Love the stamp of the hands and a simple yet truthful sentiment.
OK, back to sorting and sifting thru my huge mess. I am looking forward to fun times with my gal pals.... but I will be missing a couple of friends who are not coming this time! This will be my 6th retreat organized by Lisa and Cynthia- best crops I have ever attended! Great location, lots of space, lots of laughter, very relaxing weekends- I even get some scrapping done! And the marvelous food doesn't hurt!http://www.celebratememoriescrop.com/Home.html